Péninsule de Maraú > Hébergement > Hôtels & pousadas
Algodões

Résultats de recherche : 1 - 2 sur 2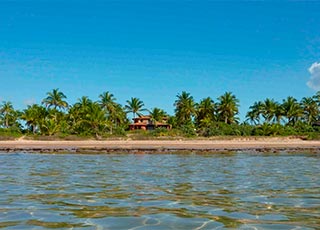 In front of the quiet beach of Algodões, you can choose to stay in beautiful bedrooms with seaview, a small bungalow or a full-equiped house. Breakfast included. Bar and restaurant.
📞 +55 73 - 99993 2282 / 73 - 99998 6190 - David e Amaya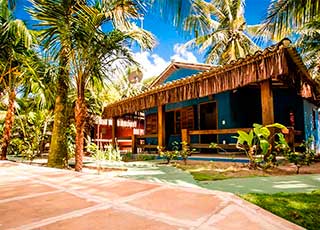 Na Villa dos Algodões is located 10m from the beach and right in front of it, and also in front of the beautiful natural pools of Algodões. The chalets are quite spacious and can accomodate from 2, up to 5 people. All equipped with king size beds, minibar, air conditioning and balcony with hammock. Also have a nice pool inside the place. Breakfast is included in room rate.
📞 +55 73 - 99906 3099